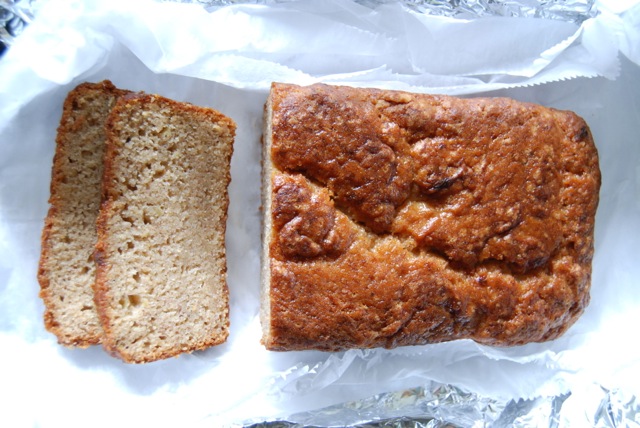 My family and I love bananas. This summer we enjoyed them pretty much daily, and when we ran out of fresh I took to emptying the freezer of all the stockpiled "brown stragglers" I'd accumulated to make banana bread.
If you're someone who scoffs at vegan baked goods, I implore you: MAKE THIS BREAD. Not only is it irresistibly moist, tender, and filled with banana flavor, it's hands down the best banana bread I've ever baked. I know that sounds crazy, but I mean it. You do not need eggs, dairy, or salt to make exceptional baked goods.
It's simple too. Seven ingredients, one bowl, and a loaf pan. 350 degrees and an hour & 15 minutes later you'll be rewarded with a house that smells fan-freaking-tastic and a loaf of bread you won't be able to keeps your hands off.